Published by rudy Date posted on February 18, 2018
Feb 18, 2018 – Alyansa ng Manggagawa at Pilipinong Organisado (AMAPO-TUCP) conducted its General Assembly in Olongapo City, reelecting its President Roberto Flores, electing a new General Secretary Rosalinda Montenegro. Vice Presidents Romeo Caoile and Danny Lozano, a four-person Board of Directors, a Treasurer and an Assistant Treasurer.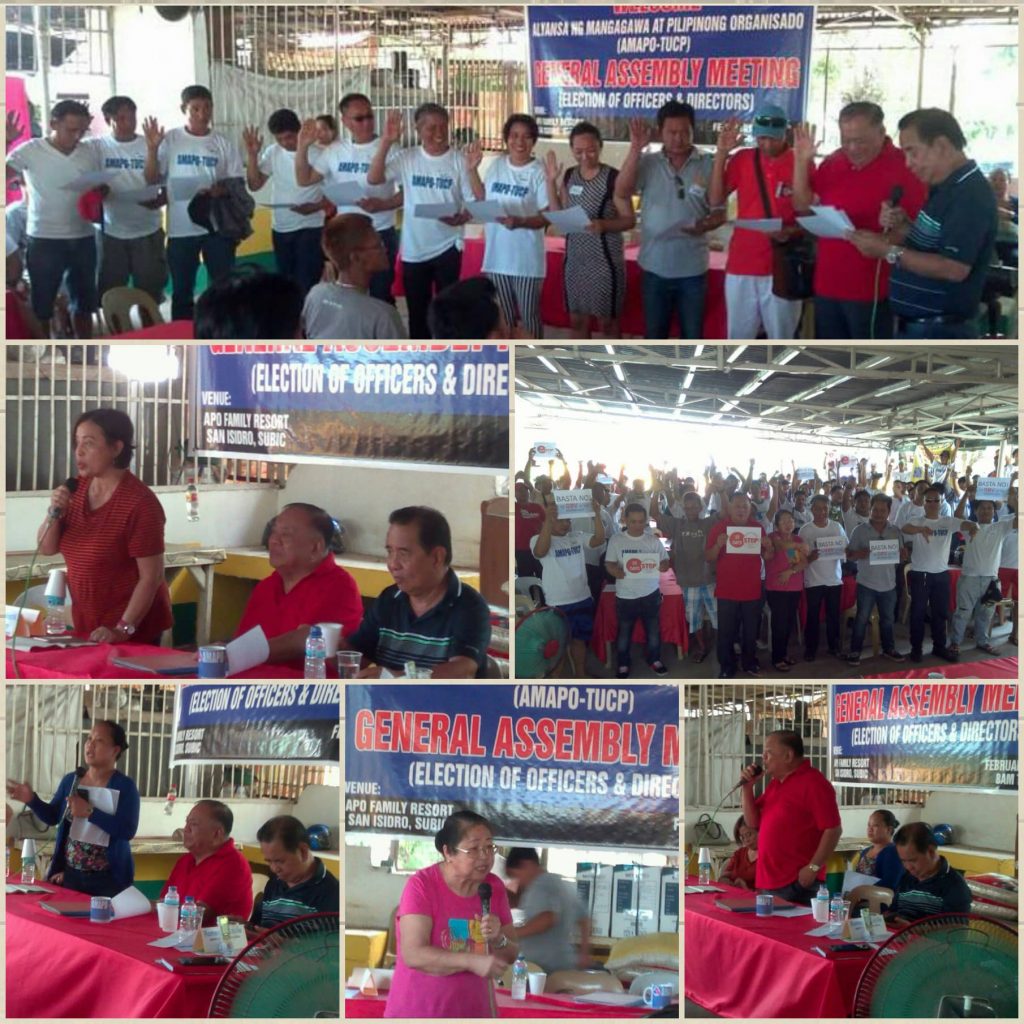 AMAPO passed several resolutions including intensifying organizing activities and increasing membership from both formal and informal workers, communities, and social associations of workers; building the leadership and capacities of particularly emerging leaders from among women and young workers; and establishing Education and Solidarity Funds to support capacity building and education programs for leaders and members, mass mobilizations and concerted actions. TUCP President Ruben D. Torres inducted the officers, with TUCP officers and staff Milagros Ogalinda of SMP-NATOW, Angelita Senorin of VOICE, Florencia Cabatingan of the Women's Committee, Rafael Mapalo, and Joan Bautista witnessing.