Read more in Trends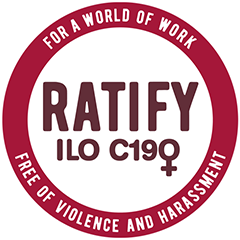 35% of women – 818 million women globally – over the age of 15 have experienced sexual or physical violence at home, in their communities or in the workplace. (Source: World Health Organisation)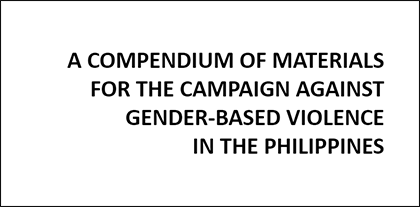 A COMPENDIUM OF MATERIALS FOR THE CAMPAIGN AGAINST GENDER-BASED VIOLENCE IN THE PHILIPPINES

Deaths Continue...
Fifty-one workers were killed, four injured or ill, in seven* serious work incidents in the Philippines in January-July 2020, an NTUC Philippines compilation of media reports show.
One incident in agriculture, another in a mill warehouse, one in a construction area, one construction worker on the way to work,  one March medevac airplane incident, one June quarantine incident, one July incident in sand quarrying.
Thirty-seven medical frontliners — 25 doctors, 5 nurses and 7 non-medical staff — died working in different hospitals fighting CoVid-19. Four additional frontliners (one nurse, one doctor, one utility, another unspecified frontliner) died in July.
A PNP doctor died and two other officers from the national police medical reserve force were hospitalized after inhaling a disinfectant solution used to clean quarantine facilities in Metro Manila. (June 7, 2020 report)
Three crew, three medical personnel died in the medevac airplane incident in March.
Read more in Deaths Continue
SHAI (@shailagarde) tweeted at 5:09 pm on Tue, May 26, 2020:
Breakdown of COVID-19 cases and deaths among healthcare workers as of May 25:
Nurses: 879 (4 deaths)
Doctors: 682 (25 deaths)
Nursing Assistant: 149
Medical Technologist: 89
Radiologic Technologist: 45
Non-medical staff: 304 (2 deaths) | @gmanews
(https://twitter.com/shailagarde/status/1265208491519561733?s=03)
8 killed After Philippine Plane Bursts Into Flames

(more…)